Yorkshire Pudding
Ingredients:
3 identical glass cups (or clear plastic)
5 eggs (crack into 1st cup)
milk (fill 2nd cup to same volume as 1st cup)
flour (fill 3rd cup to same volume as 1st cup)
pinch of salt
vegetable oil
Directions:
Blend the eggs, milk, and flour together and add a pinch of salt.
Let mixture sit 10-15 minutes while you prepare the muffin tin.
Place a ½ tsp of vegetable oil into each muffin tin hole.
Warm tins with oil in the oven at 425 F for 5 minutes.
Add 2 tablespoons of water to the batter, give another quick mix.
Evenly distribute the batter between the 12 muffin tin holes. Oil in the tins should be warm enough that the batter slightly sizzles.
Cook for about 20 minutes at 425 F until golden brown.
These are traditionally eaten with gravy as part of a larger meal. They are also excellent with jam, syrup, or just by themselves.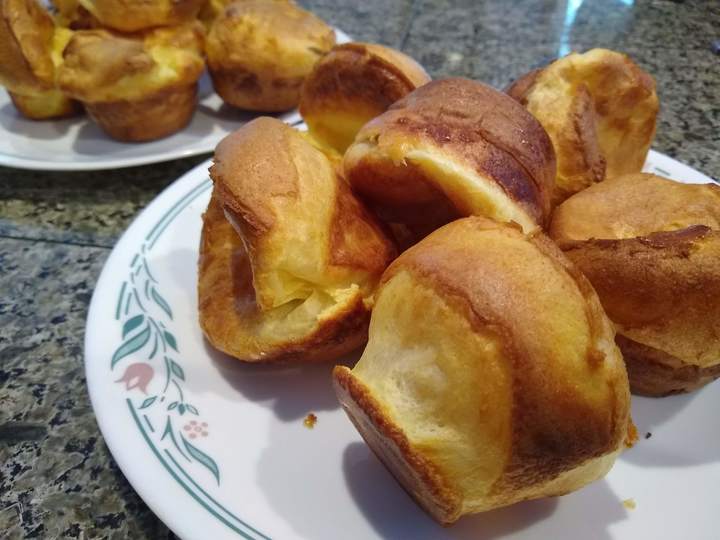 ---
If you enjoyed that recipe, here are more:
---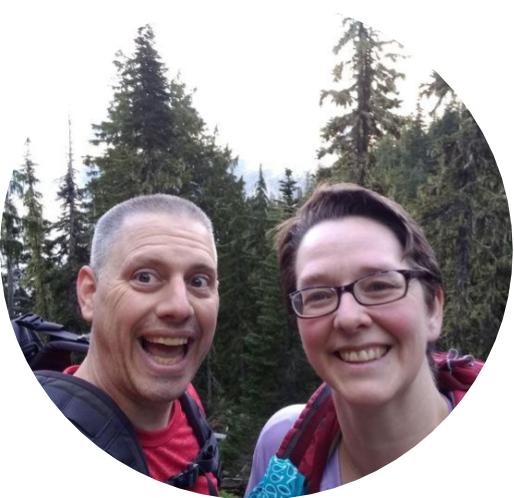 We are Nathan and Kelli. We are the parents of 8 children and have a goal to eat well, without food becoming a focal point of our day. This means we focus on healthy meals that are simple and fast. This website is where we have documented the food that our family eats. The goal isn't to have hundreds of recipes, but simply to have the food we love and that matches our busy lives.
We also write another website about marriage and relationships titled The Couple Project.
---