Grilled Cheese Sandwiches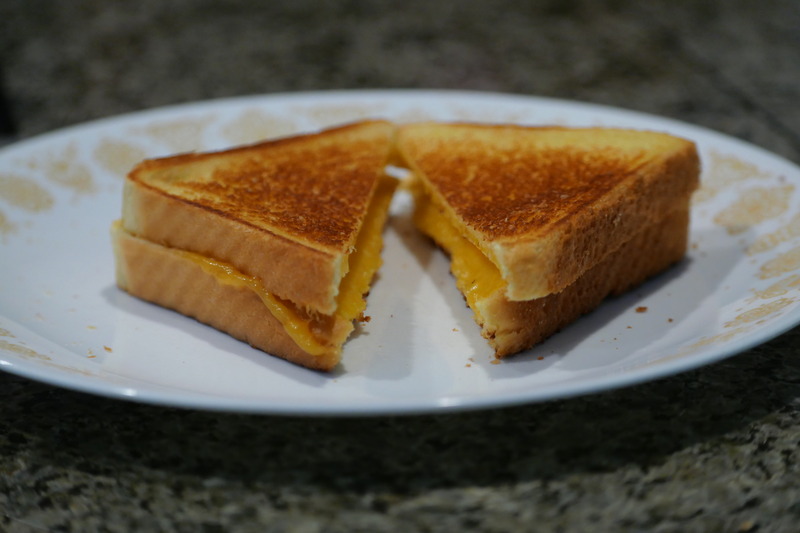 Ingredients:
cheddar cheese
bread
butter or margarine
Directions:
Slice cheese. Place in between two slices of bread. Butter the outside of the sandwich.
Put sandwich on frying pan (medium heat), cook until side is golden brown.
Flip. Cook other side until it is golden brown.
Eat. (Cheese in the middle should be nicely melted and holding the whole sandwich together).
NOTE: Since the outsides of each sandwich are buttery, when we are preparing the sandwiches we take the two slices of bread, butter one side of each slice, and then put the buttery sides together. We then put cheese on top of that butter sandwich. Then when it is time to fry it we just pull the bottom slice off, put the sandwich on the frying pan, and place that bottom slice on top.
---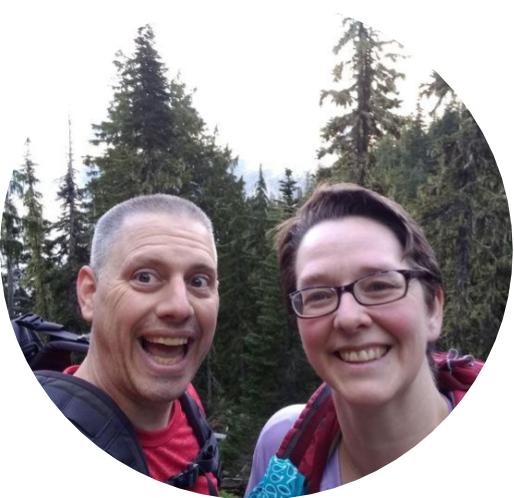 We are Nathan and Kelli. We are the parents of 8 children and have a goal to eat well, without food becoming a focal point of our day. This means we focus on healthy meals that are simple and fast. This website is where we have documented the food that our family eats. The goal isn't to have hundreds of recipes, but simply to have the food we love and that matches our busy lives.
We also write another website about marriage and relationships titled The Couple Project.
---