1 Hour Cinnamon Buns
Yeast Ingredients
½ cup warm water
3 Tbsp yeast
1 Tbsp sugar
Dough ingredients:
¾ cup milk
½ cup warm water
½ cup sugar
¼ cup melted butter
½ Tbsp salt
2 eggs
5-6 cups flour
Filling ingredients:
½ cup butter, melted
½ cup brown sugar
½ cup sugar
2 Tbsp cinnamon
Frosting ingredients:
¼ cup butter, softened
2 cups powdered sugar
1 tsp vanilla
2 Tbsp milk
Directions:
Proof yeast. Place warm water, sugar, and yeast in a tall glass and let rise for 5-10 minutes.
Add 4 of the 6 cups of flour with the rest of the dough ingredients and mix.
Add yeast to dough and mix.
While mixing, slowly add remaining 2 cups of flour until dough is smooth and the sides of the bowl are clean.
Continue mixing for five minutes.
Allow to sit for 10 minutes.
Make filling: Mix together melted butter, brown sugar, sugar and cinnamon.
After dough has sat for 10 minutes, split dough in half.
Roll each section of dough out onto greased countertop.
Spread filling on the dough and roll up. Cut into 12 pieces (you should have about 24 in total).
Place rolls laying down in cake pan. I use one 9x13 and one 9x9 pan.
Bake at 400 F for 12-15 minutes.
Mix together frosting and spread on warm rolls.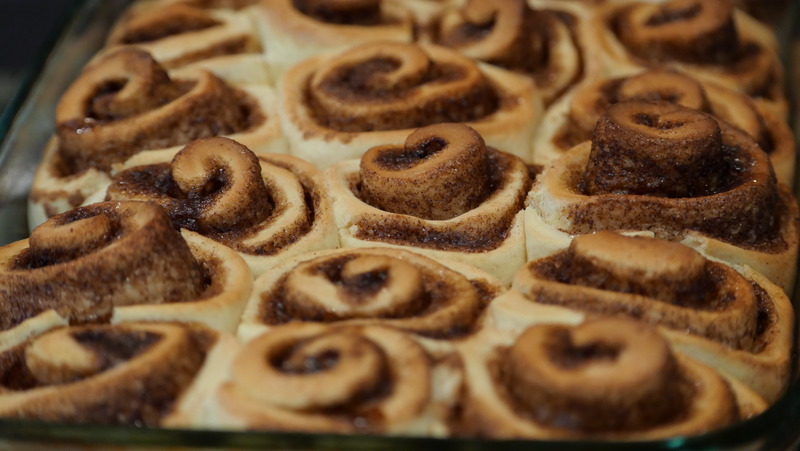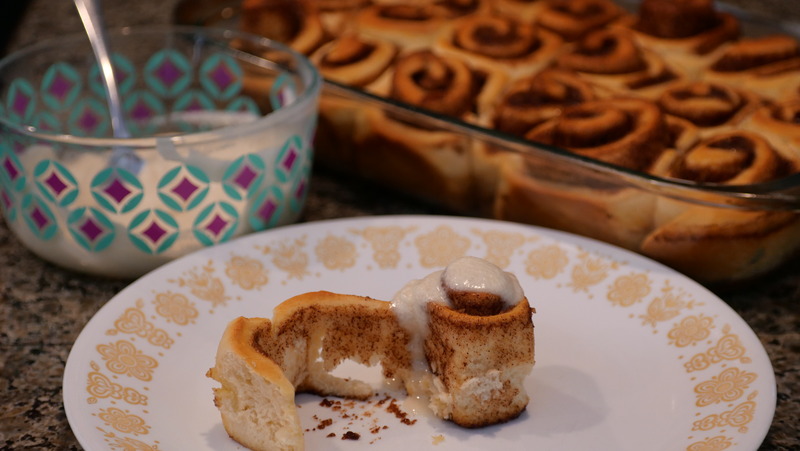 ---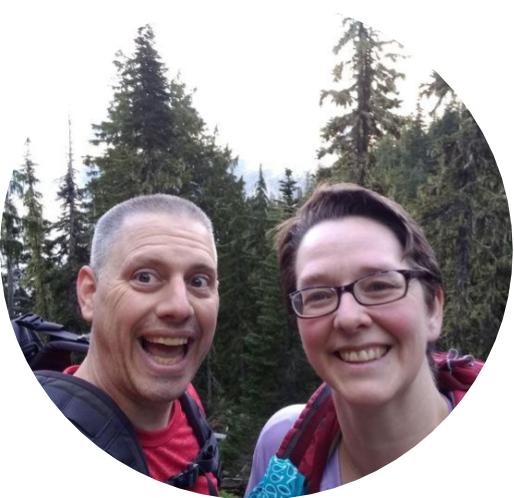 We are Nathan and Kelli. We are the parents of 8 children and have a goal to eat well, without food becoming a focal point of our day. This means we focus on healthy meals that are simple and fast. This website is where we have documented the food that our family eats. The goal isn't to have hundreds of recipes, but simply to have the food we love and that matches our busy lives.
We also write another website about marriage and relationships titled The Couple Project.
---