Chocolate Fudge Pudding
Batter ingredients:
1 Tbsp butter
¾ cup sugar
½ cup milk
1 cup flour
¼ tsp salt
1 tsp baking powder
1 Tbsp cocoa
Sauce ingredients:
½ cup sugar
½ cup brown sugar
2 Tbsp cocoa
3 cups hot water
Directions:
Cake Batter (bowl 1):

Cream together butter and sugar.
Mix in remaining batter ingredients.

Sauce (bowl 2):

Mix topping ingredients and add boiling water.
Stir until disolved

Pour batter into cake pan (evenly distribute batter over cake pan).
Pour sauce over cake batter.
Bake at 350 F for 30 minutes. Cake should be cooked and floating on a thick, runny, sauce.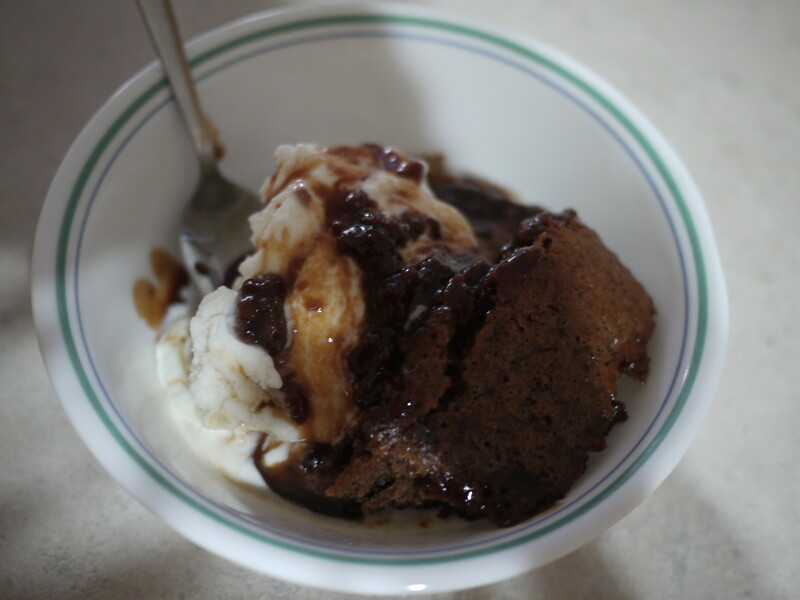 ---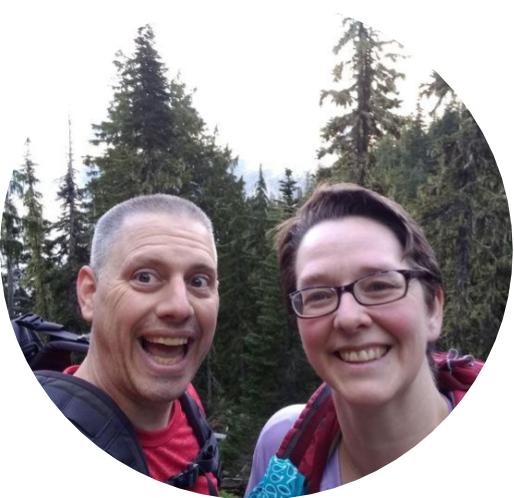 We are Nathan and Kelli. We are the parents of 8 children and have a goal to eat well, without food becoming a focal point of our day. This means we focus on healthy meals that are simple and fast. This website is where we have documented the food that our family eats. The goal isn't to have hundreds of recipes, but simply to have the food we love and that matches our busy lives.
We also write another website about marriage and relationships titled The Couple Project.
---