Chicken Fried Rice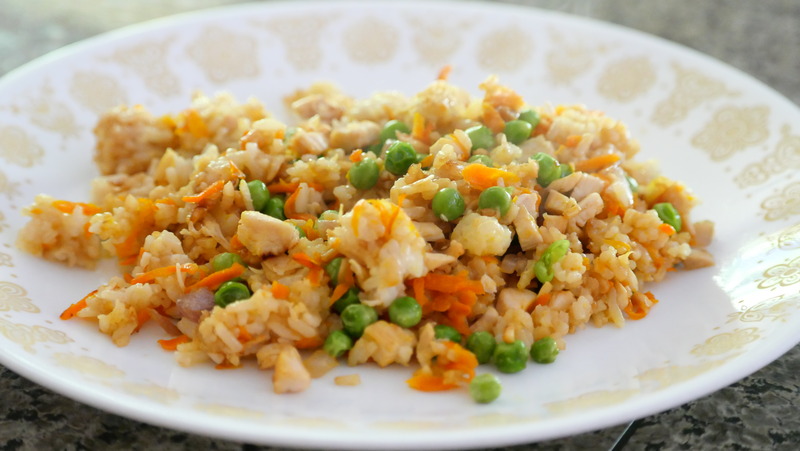 Ingredients:
2 cups of cooked rice
oil for frying pan
2 eggs
1/2 cup of red onion (actually 2 portions of a 1/4 cup)
1/2 cup of diced carrot
1 cup of peas
1 cup of cooked chicken. (We use leftover rotissore chicken)
1 Tbsp soy sauce
Directions:
Cook 1 cup of rice with 2 cups water in rice cooker.
Cook 2 scrambled eggs and remove from pan.
Fry carrots and half the onion, add peas continue frying, and remove from pan.
Fry diced cooked chicken and the other half of the onion and remove from pan.
Fry rice and soy sauce. Mix well while frying.
Add egg, vegetables, and chicken back into pan.
Mix everything together for 1 or 2 minutes.
Serve and enjoy!
---
If you enjoyed that recipe, here are more:
---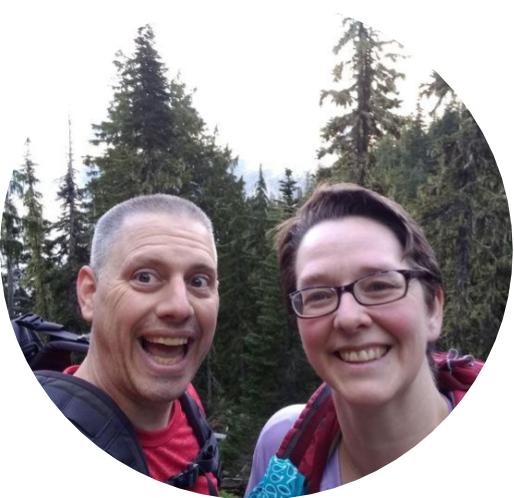 We are Nathan and Kelli. We are the parents of 8 children and have a goal to eat well, without food becoming a focal point of our day. This means we focus on healthy meals that are simple and fast. This website is where we have documented the food that our family eats. The goal isn't to have hundreds of recipes, but simply to have the food we love and that matches our busy lives.
We also write another website about marriage and relationships titled The Couple Project.
---